Where Your Money Goes | Community Outreach
Where Your Money Goes: Planet & Community Impact
Over the past 30 Years, St. George & Associates has been creating jobs, building homes, giving back to the community and so much more. Although we feel our community impact is pretty transparent, it is a natural question and one we are happy to answer in regard to where your rent goes.
Going Green is a huge initiative and one we take very seriously. Over the years, St. George & Associates have put in an effort to enhance our rental units by installing energy-efficient windows, doors, and LED lighting throughout our assets.
On top of that; Beach City, located in Santa Barbara underwent a massive solar panel project that exceeded two million dollars and boasts the largest array of solar panels in the city of Santa Barbara.
All of our assets participate in recycling programs and each year as the residents vacate; we gather all unwanted furniture, clothing, just about anything that can be reused, and repurpose it to reduce the amount of landfill impact.
All of these measures not only impact the footprint of a greener planet; but also save tenants money in the reduction of energy costs.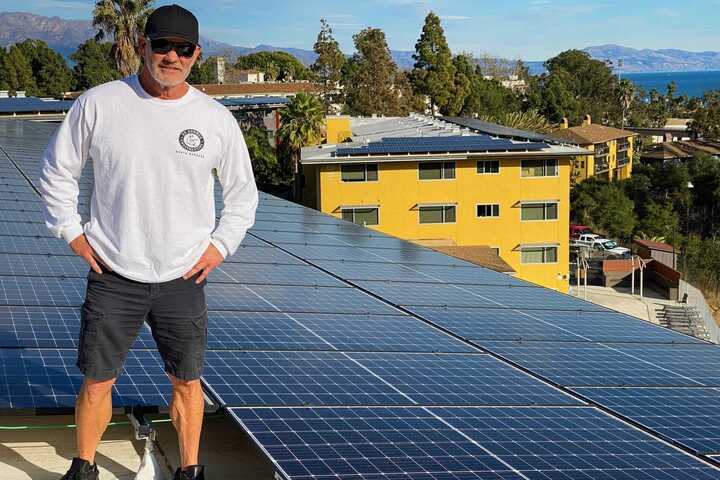 Heart & Soul
Who doesn't love the smell of fresh coffee in the morning or a nice Sunday breakfast? Every day at sunrise The Grandparents of Campus 880 put out fresh coffee and fresh fruit for the resident to start their day with. On top of that, each Sunday-they serve up a hot pancake breakfast topped with fresh fruit and juice for the residents to enjoy. All this comes from two individuals who truly love where they live and what they do. You may be asking just who are these two individuals-well let's take a look and go into detail about the great story of Reyna & Julio.
Reyna & Julio grew up as neighbors in Mexico City. They often played and shared meals as they grew up. Julio ran a tire shop for 18 years and Reyna was a pre school teacher for 15 years. Flash forward to 36 years of marriage and their love still grows. They share one son ( Pedro) who is married and they have a 4-year-old grandson.
In their free time, they enjoy thrifting and yard sales. They also enjoy cooking. When asked why they love Campus 880-the answer was simple; they love meeting and greeting the residents. They enjoy seeing young adults grow and mature as the year progresses. Yes, at night, when it gets a bit loud they can get annoyed-but they know the students are enjoying themselves. Reyna & Julio just want to ensure the residents have a good time and be safe while doing so.
Reyna & Julio have lived on-site for 5 years now. Please say hello the next time you see them.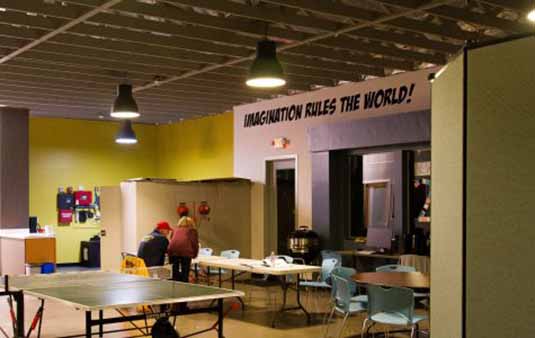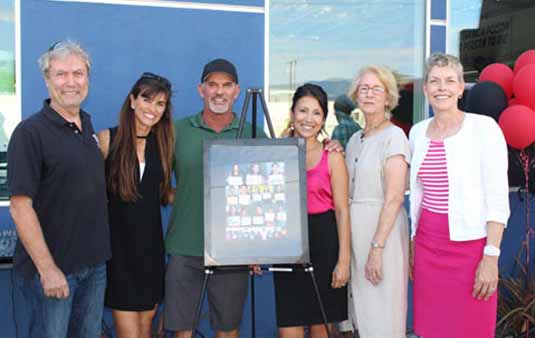 In the News:
Cycle with a Cop
(KEYT)- Local officers have created a new program that allows them to connect with the community during the pandemic. It's called Cycle with a Cop, and it's a big hit this summer. This is a partnership between the Santa Barbara County Sheriff's Office, UCSB police and the
St. George Youth Center
 in Isla Vista. 
Read full story…
Giving back in a big way.
As our business has grown in the past 30 years, we've made Isla Vista our home. We were looking for a significant way to give back to the community that means so much to us, and realized that we didn't need to look any further than right across the street.
While building Campus 880, our flagship property, we saw how much the community depended on the Youth Center, a service of the YMCA. Since then, we have developed the St. George Youth Center, a new and improved state of the art place for teens, to help the YMCA better serve the community. This new facility in the heart of Isla Vista will also provide our residents opportunities to volunteer and engage in the community. We are honored that our business has allowed us to make an impact at the local level.
St. George Youth Center offers:
Tutoring programs
Homework groups
Recreation and enrichment
Mentoring relationships
Counseling
Community service/leadership opportunities
Parent exercise classes
Free summer lunches
Access to computers, printers, the internet, etc.
St. George Youth Center Collaborators:
Isla Vista Recreation and Parks District
Council on Alcoholism and Drug Abuse
Santa Barbara Rape Crisis Center
Isla Vista Tenants Union
Future Leaders of America
UCSB programs and student groups
Local elementary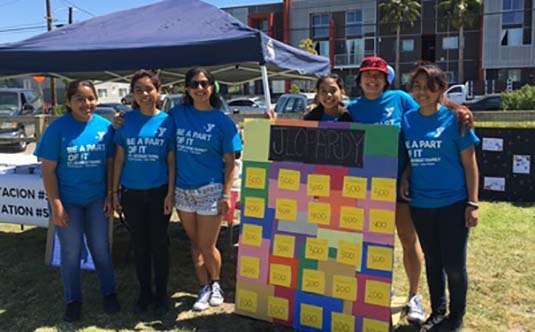 St. George Eastside Community Center
St. George Community Church was established in 2019 by local developer and philanthropist Ed St. George, as a gathering place for the community and to provide for those that are in need. The guiding principle of the church is to foster community and religious development through workshops, fundraisers, faith-based services, neighborhood meetings, and community forums.
St. George Community Church located at 1032 E. Mason St. in Santa Barbara. During these extraordinary times, the St. George Community Church has helped by giving away food to those in need and caring for the children of local medical professionals who are on the front lines battling the coronavirus pandemic.
St George Church offers free food on a first-come, first-serve basis. The free food bags are distributed outside the church after 11 am Sunday morning services – from 12:30 till 2 p.m. or as long as supplies last.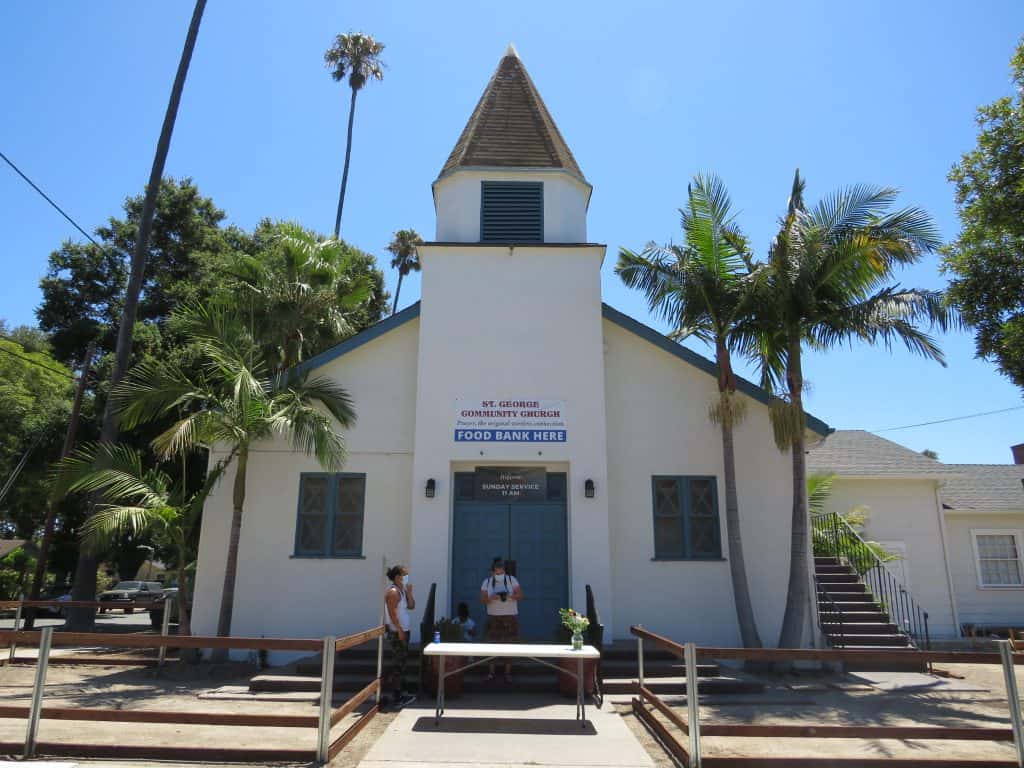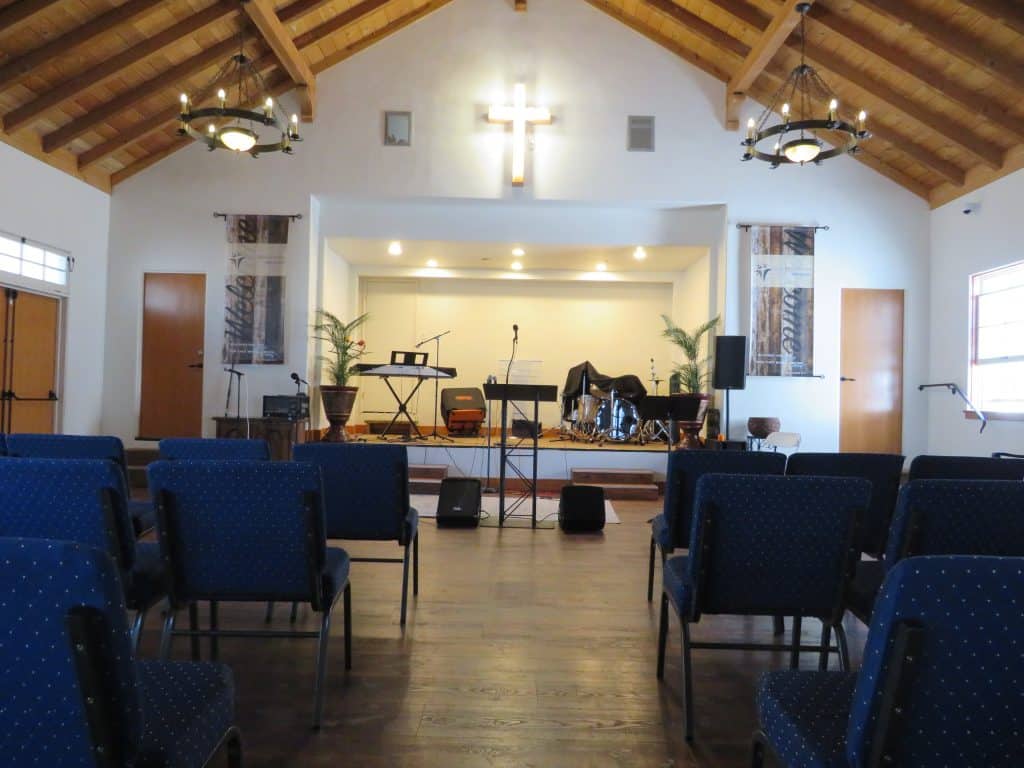 Ambassador Program 
With properties in Isla Vista and Santa Barbara housing hundreds of students at both SBCC and UCSB every year, St. George and Associates has remained dedicated to to helping students navigate the most important years of their lives. We offer our tenants the best accommodations possible and provide them with opportunities to become engaged and active in the community. One of those opportunities is with our Ambassador Program which allows tenants to earn credit towards their rent by volunteering in the area. This could be by spending a few hours a week at nursing homes, food banks, ot the St. George Teen Center down in Isla Vista. However students decide to volunteer, they are credited hourly with a cap of $200 per month off their rent. Through this program, many ambassadors have gone to have successful lives outside our company, and within!