Where Your Money Goes | Community Outreach
Where Your Money Goes: Planet & Community Impact
Over the past 30 Years, St. George & Associates has been creating jobs, building homes, and giving back to the community. 
Going green is an initiative we take very seriously. Over the years, St. George & Associates has enhanced our rental units by installing energy-efficient windows, doors, and LED lighting. St. George & Associates also furnishes nearly 80% of all its rental units. This alone saves a tremendous amount of landfill waste annually.
Each year the amount of trash, mattresses, and furniture alone is enough to fill 4 football fields. Sadly, a massive amount of this trash gets left on the street, and swept into the ocean. Take a look at this picture of Isla Vista after a move-out. We do everything we can to protect our planet.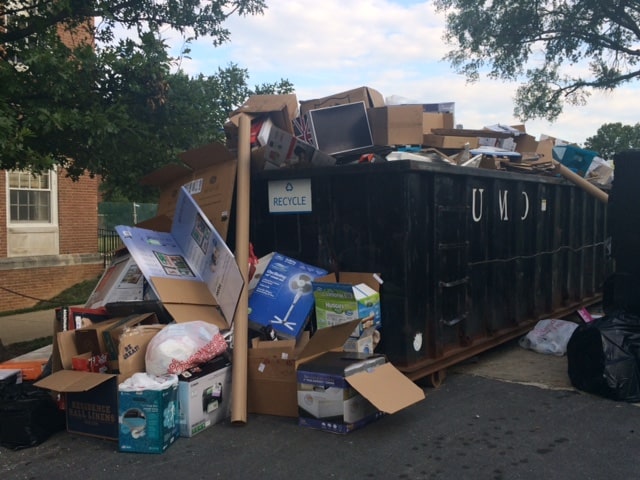 Who doesn't love the smell of fresh coffee in the morning or a nice Sunday breakfast? On occasion, "the grandparents" of Campus 880 put out fresh coffee and fresh fruit for the residents. Julio and Reyna are the managers who look after the students of Campus 880. Most Sundays they serve a hot pancake breakfast topped with delicious fresh fruit and juice for the residents to enjoy. 
Reyna and Julio grew up as neighbors in Mexico City. They often played together and shared meals as they grew up. Julio ran a tire shop for 18 years and Reyna was a preschool teacher for 15 years. Flash forward to 36 years of marriage and their love still grows. They have one son, Pedro, and a 4-year-old grandson.
In their free time, they enjoy thrifting, yard sales, and cooking. Besides each other, their true love are the students at Campus 880. They enjoy watching young adults grow and mature during their stay at 880. Reyna & Julio want to ensure residents enjoy their time at 880 and be safe while doing so.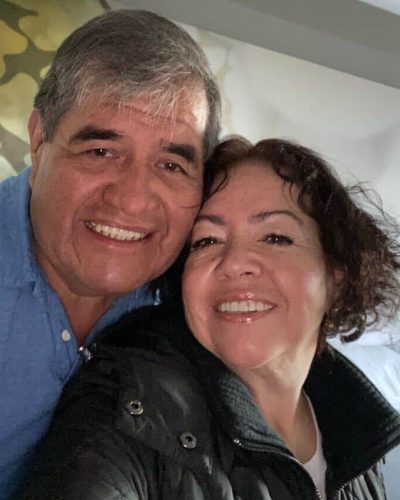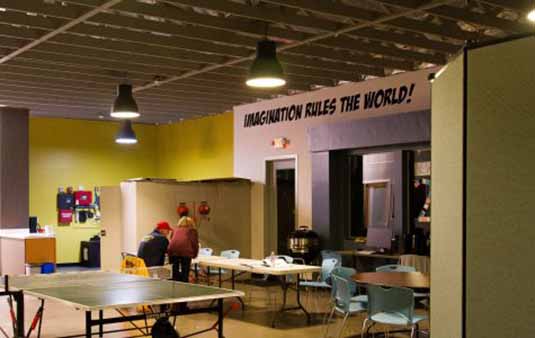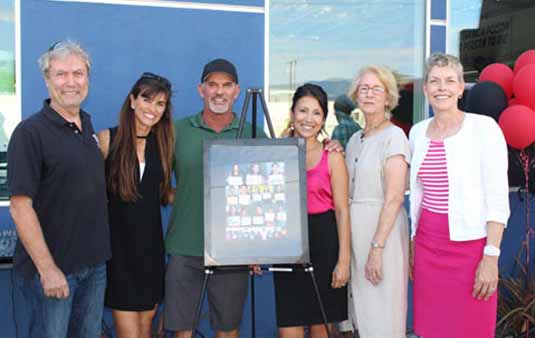 In the News:
Cycle with a Cop
(KEYT)- Local officers have created a new program that allows them to connect with the community during the pandemic. It's called Cycle with a Cop, and it's a big hit this summer. This is a partnership between the Santa Barbara County Sheriff's Office, UCSB police and the
St. George Youth Center
 in Isla Vista. 
Read full story…
Giving back in a big way.
Unlike other property managers, Ed St. George is dedicated to the Isla Vista community.
While building Campus 880, our flagship property, we saw how much the community depended on the Youth Center, a service of the YMCA. Since then, we have developed the St. George Youth Center – a new and improved state of the art destination for teens – to help the YMCA better serve the community. 
St. George Youth Center offers:
Tutoring programs
Homework groups
Recreation and enrichment
Mentoring relationships
Counseling
Community service/leadership opportunities
Parent exercise classes
Free summer lunches
Access to computers, printers, the internet, etc.
St. George Youth Center Collaborators:
Isla Vista Recreation and Parks District
Council on Alcoholism and Drug Abuse
Santa Barbara Rape Crisis Center
Isla Vista Tenants Union
Future Leaders of America
UCSB programs and student groups
Local elementary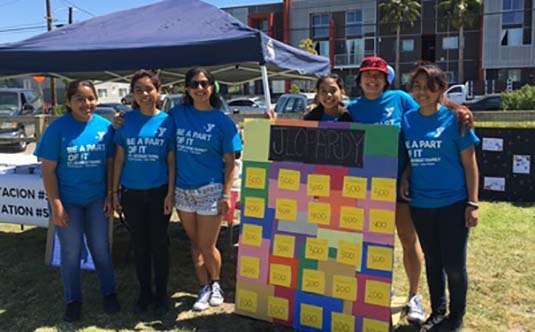 St. George Eastside Community Center
Local developer and philanthropist Ed St. George developed the St. George Community Center as an integral gathering place for the community and to provide for those in need. The guiding principle of the center is to foster community through workshops, fundraisers, faith-based services, neighborhood meetings, and community forums.
St. George Community Church, 1032 E. Mason St., has helped by giving food to those in need and caring for the children of local medical professionals who were on the front lines battling the coronavirus pandemic.
St George Church offers free food on a first-come, first-serve basis. The food bags are distributed outside the church after 11 a.m. Sunday morning services – from 12:30 to 2 p.m. or as long as supplies last.